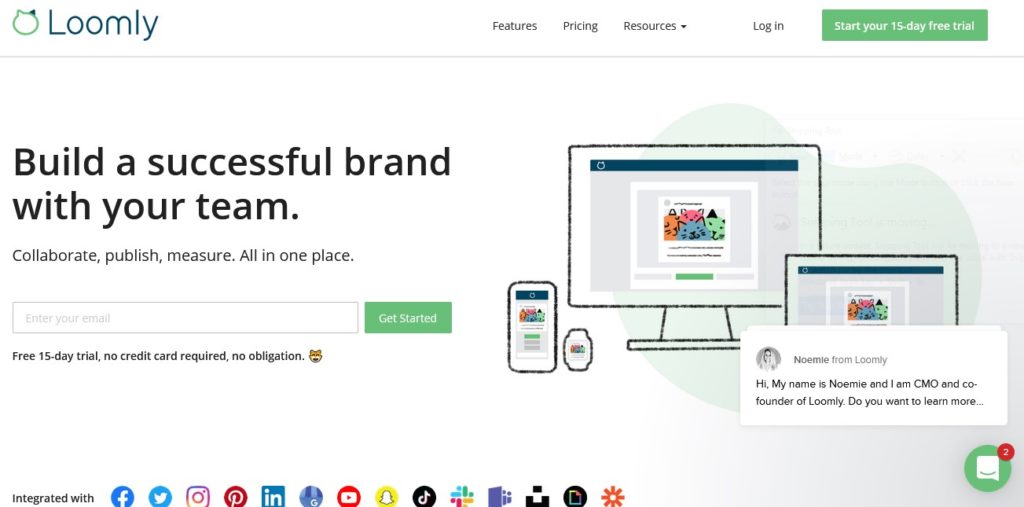 Loomly is a platform that integrates with all the major social media platforms. You will be able to post your content on different media from one location and understand where everything is going. They will also help you get into paid traffic if you wanted to get more leads for your business.
Different Social Media Scheduling Tools:
Loomly – manage your organic and paid campaigns on social media platforms
Hootsuite – publish and schedule your social media posts
Later – Publish Content on Instagram, Pinterest, and TikTok
Buffer- A competitor to Loomly and Hootsuite for scheduling posts
A Social Media Scheduling tool can save a lot of time. Once you have a variety of pictures, you can schedule them for the future. These tools will help you compare your posts and ultimately book more home visits.